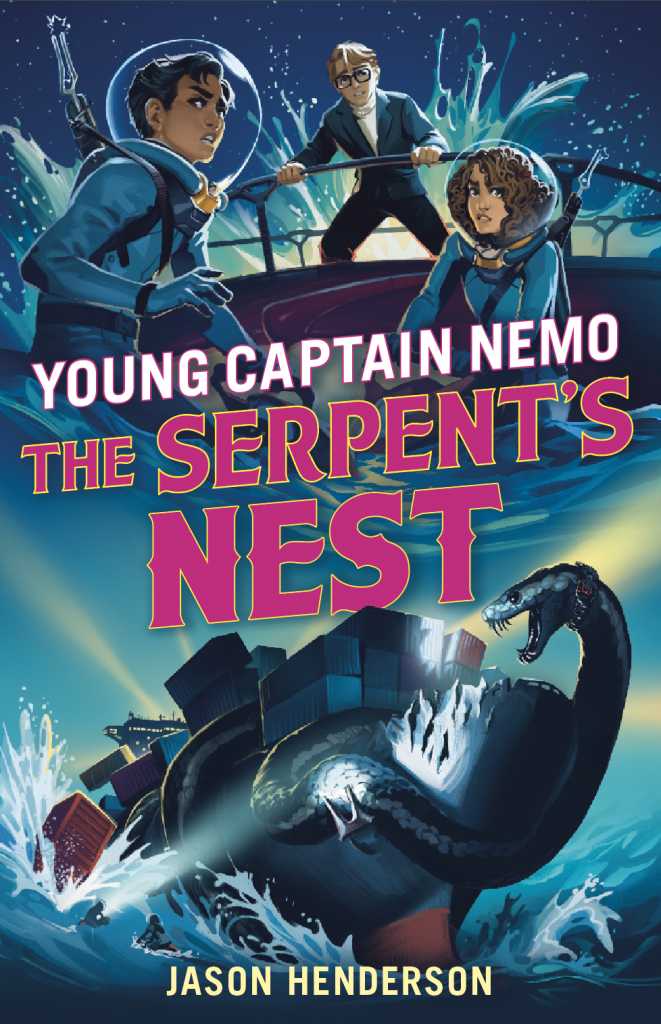 In Jason Henderson's The Serpent's Nest, the third and final installment of the action-packed middle grade series Young Captain Nemo, a twelve-year-old descendant of Jules Verne's famous antihero must face down giant sea serpents and solve a centuries old mystery, armed only with his wits, his friends, and his Nemotech submarine.
Gabriel Nemo has never been your normal, everyday twelve-year-old. As a descendant of the famous Captain Nemo, he's determined to use his Nemotech legacy for good. He and his best friends, Peter and Misty, spend their days studying at the elite Nemo Institute and their spare time trying to solve the mystery of what happened to the original Captain Nemo and his crew.
An engraved anchor pin from the abandoned Nautilus leads the trio to Cardiff Bay in Wales, where they find signs of mysterious underwater rescues. But before long, their search is interrupted when they cross paths with a new kind of sea serpent. Can Gabriel and his friends solve the mystery of the Serpent's Nest before things turn deadly?
Published:
March 9, 2021
Publisher:
Macmillan
Imprint:
Feiwel & Friends
Genres: